We're going to be parents!
You're reading this right. If all goes well with the pregnancy, we're going to be parents!

Those of you who know me personally know that for the past 6 years, my wife Tiffany and I put all our plans on hold to ensure our mission was our main focus and would continue to thrive. This meant very little friend interaction, family involvement, vacations - and certainly no plans for pregnancy! Just 150% of our energy going toward T.V.P. non-stop.
Boy, did that change quick!
Two weeks ago, I was sitting on the couch working from home, and Tiffany walked up to me with a long white and blue foil wrapper. She put it in my hand without saying a word. My first thought was that she wanted me to try a new healthy snack she bought in fancy packaging. In hindsight, I'm glad I didn't try to eat it…but I peeled the wrapper back and saw two lines and the word "Pregnant."
"What? Are you serious?" I said as I looked up at her, noticing she was smiling with tears in her eyes.
Almost as if to prove I am an overthinker and can be bad at showing emotion, I paused as I started to think of a "To-Do" list of things before the baby got here, and how everything is about to change. For at least 5 seconds, I went straight into planning mode while staring at that double blue line, which must have looked like pure shock from the outside.
"Is this house big enough to support a child?"
"Do I have enough time to get a bigger shop for our mission growth"
"What staff do I have to add so I can spend time with them?"
"How can I make this child proud?"
"Where's the nearest hospital?"
"Am I fit to be a dad?"
All these thoughts flooded with imagery, almost like the future flashing in front of me. I saw each path: the house with land, the bigger shop, the expanded staff… Finally, I snapped out of what felt like 30 minutes of thinking, long enough to realize I hadn't jumped up to tell her I love her and how happy I am!
I got off the couch, gave her a big hug and kiss, and said, "Well, then we're going to be parents!"
I immediately went into some small jokes about how my "Dad Bod" was now justified, making us both crack up. But honestly, I'm excited and wanted to share the news with you!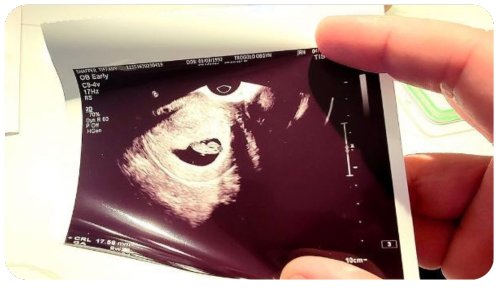 My supporters have been the number one thing that's kept me going on the path to T.V.P. Without you all loving my designs, embodying my mission to deliver plaques to families of Fallen Heroes, and supporting my efforts to reduce Veteran suicide, I'd be lost.
That's why I share everything with you all; I feel heard and supported every time.
We're currently 10 weeks along, which is still pretty early in pregnancy, meaning there's a higher chance for complications. Technically, I shouldn't tell too many people - but I'm hoping positive vibes keep everything going well!
Thank you for being part of what we do here at Til Valhalla Project. From starting in a garage not long ago, to growing into one of the most noble missions out there (and we're only getting started!), we couldn't have done it without you! With a strong moral compass behind this mission and your support, we will stay true to what we believe in: Honoring Heroes and saving Veteran lives.
Just wait until you see what we have coming down the pipeline for T.V.P.! It's going to be amazing. Until then, I'm going to double down on our mission and make sure I'm building something my Fallen brothers, my dad, and this future child will be proud of!
Sincerely,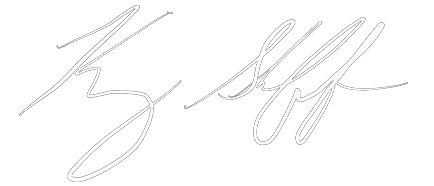 Korey Shaffer
Founder, Til Valhalla Project
Proud USMC Veteran