WHAT IS
TIL VALHALLA PROJECT?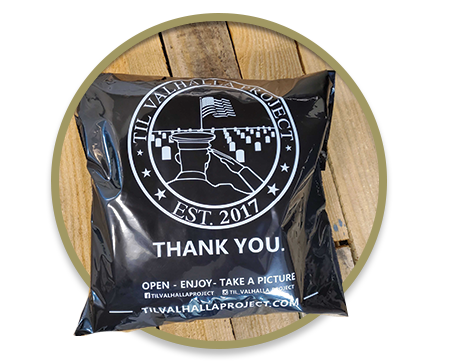 The products you buy help to
give back and save lives.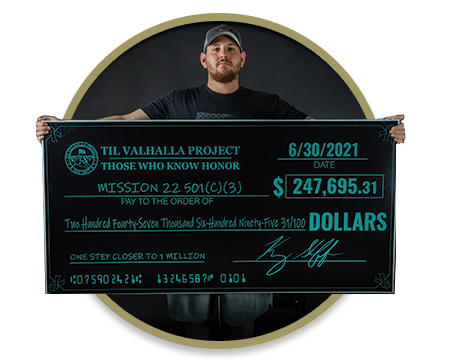 20% of our net proceeds are
donated towards reducing veteran suicide.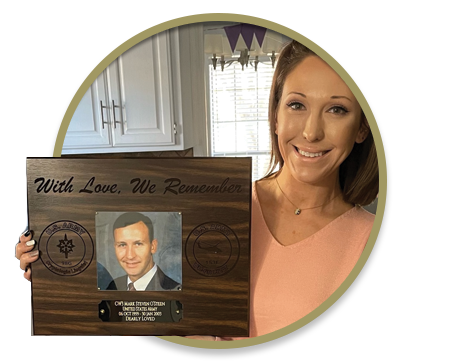 Plaques are delivered to
families of fallen Heroes.
THE DRIVING FORCE BEHIND THE PROJECT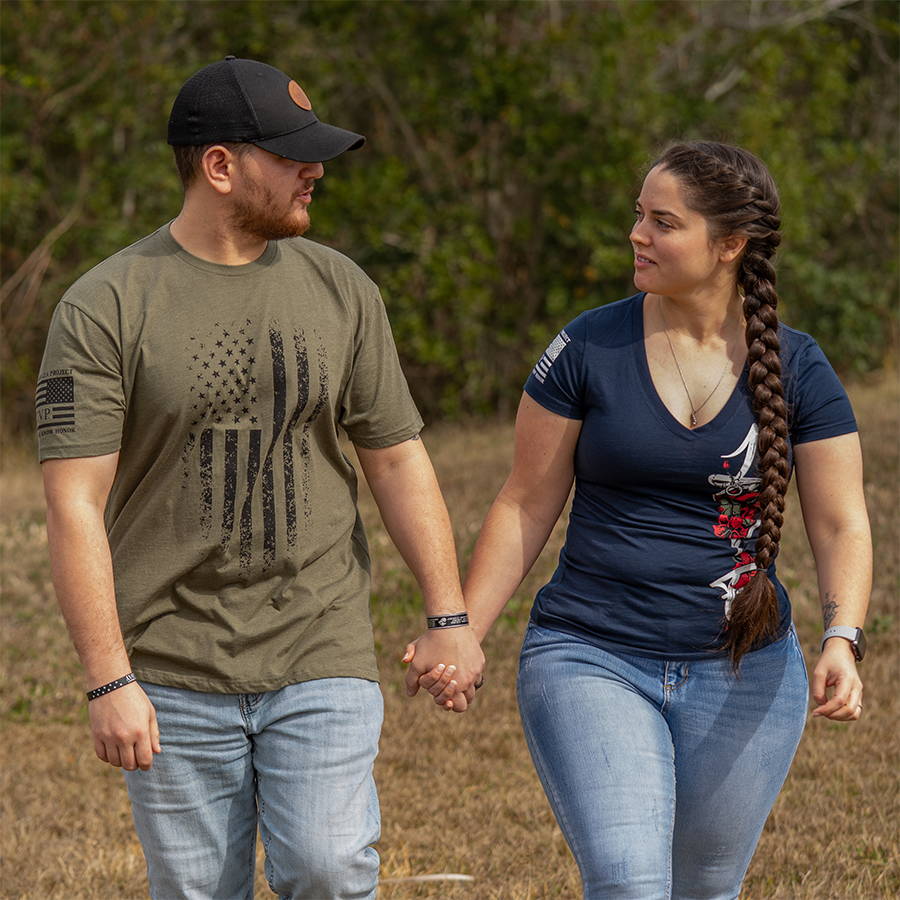 The Vision Behind Til Valhalla Project
Korey Shaffer, a Rhode Island native, joined the Marines in 2011 and served in Afghanistan from 2012-2013. While serving, Korey suffered injuries and was forced to retire earlier than planned. Like many Veterans, Korey struggled to adjust back to civilian life. His unit had an alarming amount of suicides, which made the battle to keep moving forward even harder.
On May 10, 2016, one of Korey's closest friends from the Marines took his own life - this was a turning point. Korey did not take the loss well, and while grieving and dealing with his own demons, he turned to alcohol. The weight of watching the most courageous people in his life fall to their own demons was unbearable.
Determined to make it through another night fueled by alcohol and depression, Korey made a plaque to Honor his Fallen friend. He came to realize that the act of making this memorial plaque was a coping mechanism and a therapeutic way to deal with the dark thoughts he tried to shake. The next day, he gifted the plaque to his deceased friend's mom. She loved it! She shared it on Facebook, and then other people started commenting that they wanted a plaque. So Korey got to work.
The demand for plaques continued to grow, as well as the cost of making them. Korey needed a source of funding. That's when the Til Valhalla Project was born. Korey and his wife Tiffany started the company in 2017 after what was supposed to be a single plaque that blossomed into a thriving business and a way to give back.
Growing the Project - Making an Impact

Til Valhalla (Where Heroes Live on Forever)
Originating from Norse mythology, Til Valhalla is abbreviated from 'until Valhalla.' It is said among service members to mean "until we meet again in Valhalla. No matter who or what you believe in – Until Valhalla is a sign of utmost respect and tells our Fallen that we will see them again one day."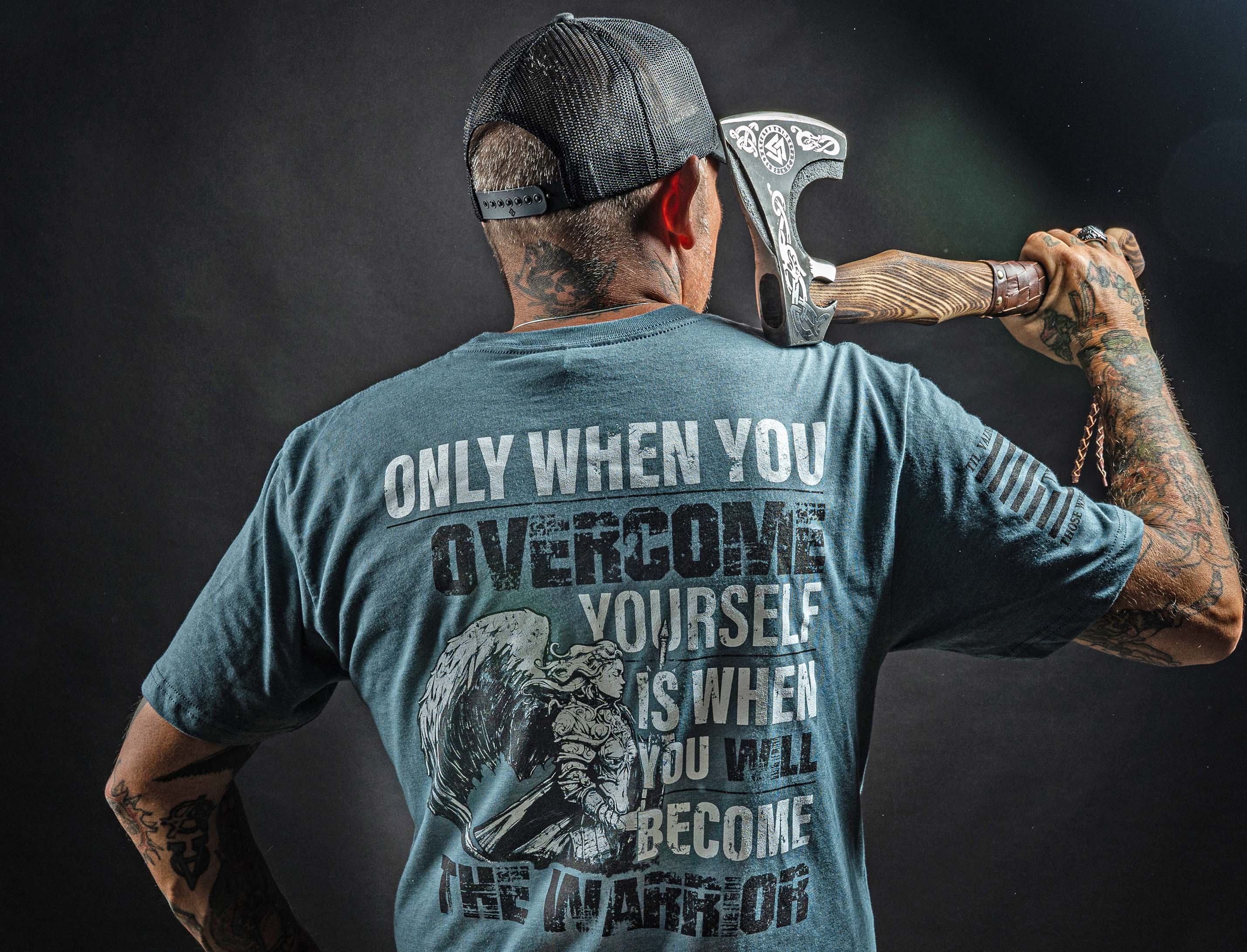 Going From One Plaque... to being the "Free Plaque Guy"
One plaque for a friend led to more requests and supplies that Korey couldn't maintain on his own. He knew he needed the support of others — and that's what he got!!
Korey went from being "the free plaque guy" to the CEO of a company that sells products to help fund mental health support for Veterans. Today, Til Valhalla Project is a brand that offers a range of items such as memorial bands, hats, shirts, tumblers, and steel art. Proceeds from the sales go towards creating plaques for the families of Fallen Heroes, and 20% of the net proceeds are donated towards reducing Veteran suicide.
With each product, with each sale, the focus remains the same:
Honoring our Fallen Heroes & Making an Impact on the war against Veteran Suicide.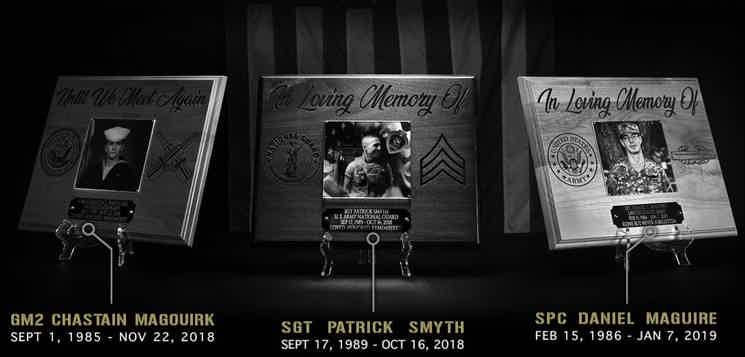 What Does Til Valhalla Project Do?

At our facility in St. Augustine, FL, we currently employ over 80 proud Veterans and Patriots. Our departments work together to create the highest quality products for our customers. We want anyone who purchases our apparel to wear it proudly!
Without the supporters of Til Valhalla Project, we would not be able to continue to grow and thrive. The loyalty and support we receive allow us to ensure our Hero's legacies live on forever.
Keep Moving Forward for The Mission

The Purpose Behind It All
The future for Til Valhalla Project is looking bright. To date, we have proudly donated over $1 million to #Mission22 in the fight against Veteran suicide. Over 200 lives have been saved, over 1,500 plaques have been anonymously delivered, and most importantly, thousands of loved ones have been honored in just a few short years.
With each new day, we gain momentum, products, and the passion for helping prevent the loss of our nation's Heroes. The goal is to always KEEP MOVING FORWARD. We can't promise to fix all your problems, but we can promise you won't face them alone. IGY6;